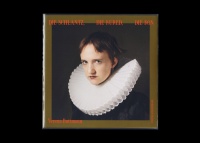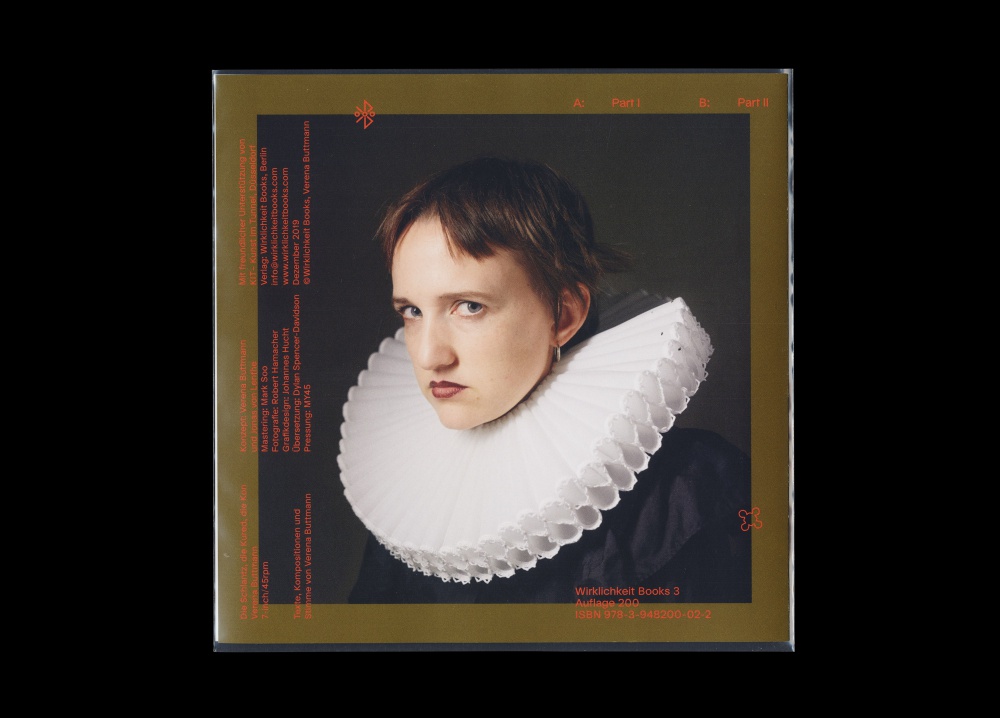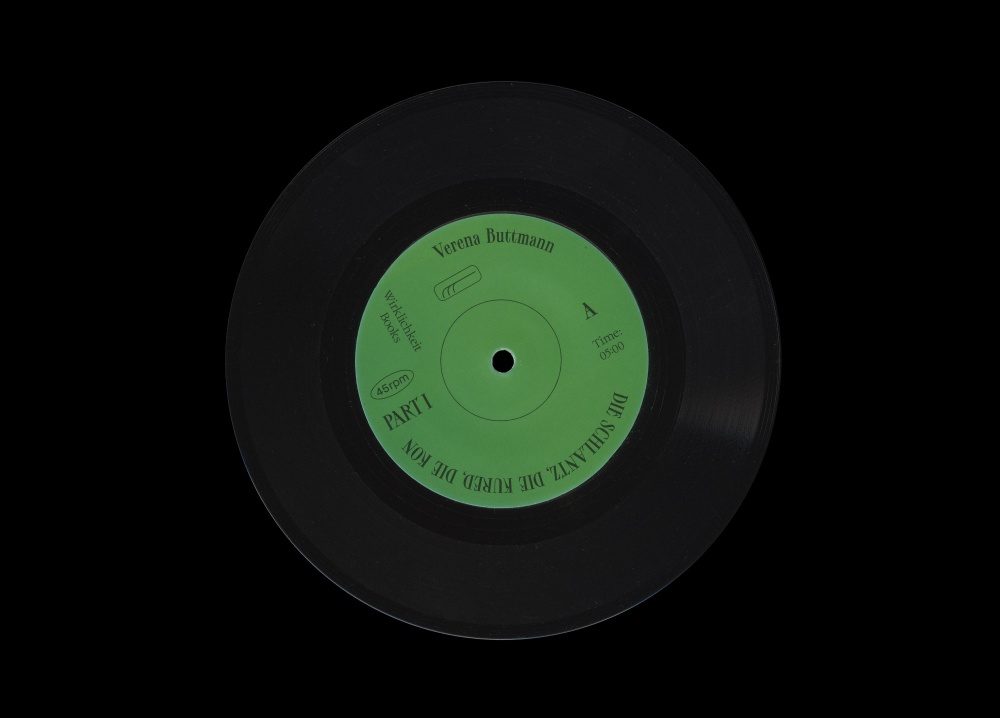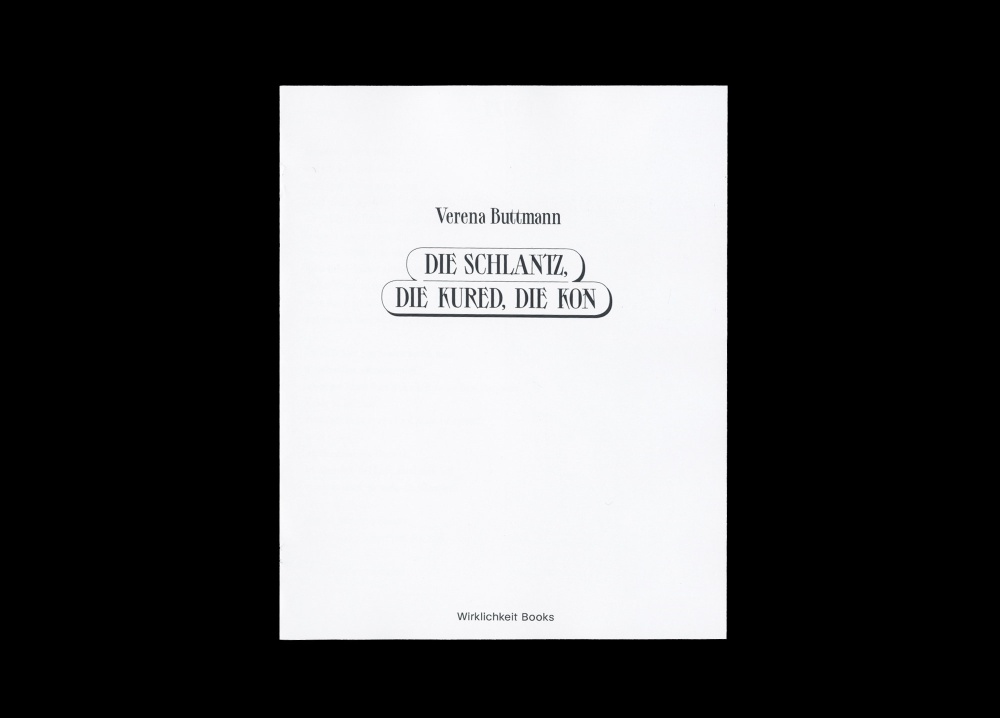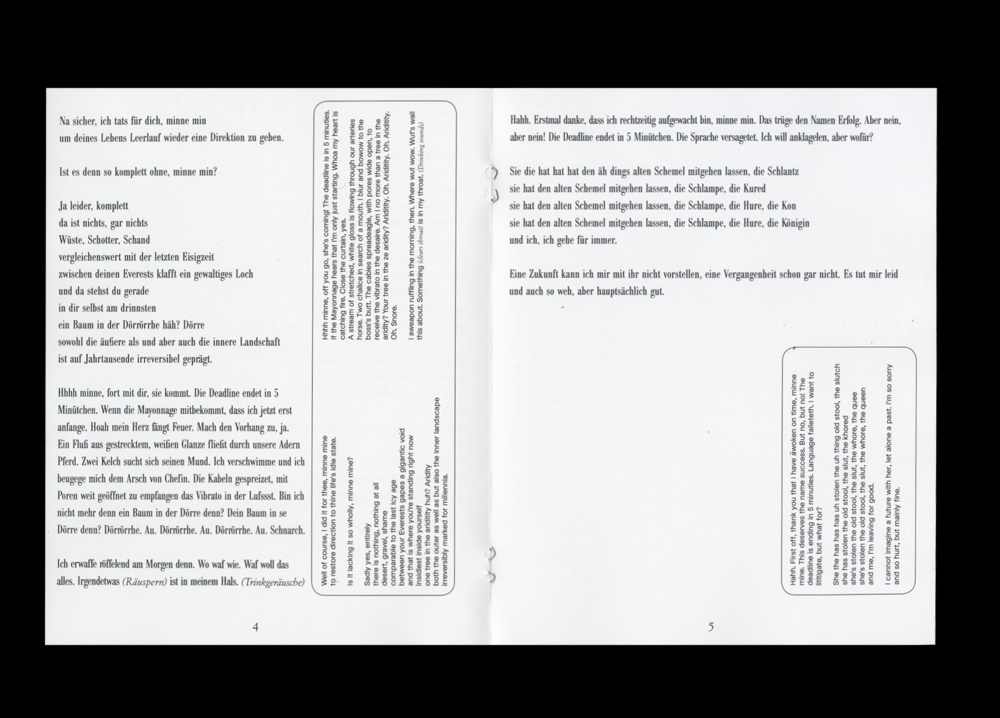 0 of 0
Verena Buttmann
Die Schlantz, die Kured, die Kon
"Hhhh Minne, off you go, she's coming! The deadline is in 5 minuties. If the Mayonnage hears that I'm only just starting. Hoah my heart is catching fire. Close the curtain, yes."
As the mayonnage approaches, the excitement grows. Without ever taking on a tangible form, her presence in Verena Buttmann's audio piece "Die Schlantz, die Kured, die Kon" (The Slutch, The Khored, The Quee) lies above the scenario. The mayonnage is many things: the object of fear, the last salvation, a state of oppression, the bridge to a remote world or a dreamlike projection.
On her record, the artist Verena Buttmann creates a social cosmos between theatre-like staging and private space. A dialogical poem and a scenic piece of music reveal a narrative that follows a peculiar temporal dimension and linguistic logic. Verena Buttmann takes language to the edge of meaning, where its musical quality unfolds.
The publication contains a 7'' vinyl record, a brochure with the original text in German and the English translation, as well as a download link.
Listen online: verenabuttmann.bandcamp.com
Text, composition, vocals: Verena Buttmann
Graphic design: Johannes Hucht
Photography: Robert Hamacher
Mastering: Mark Soo
Translation: Dylan Spencer-Davidson

14€

November 2019
ISBN 9783948200022
7" Vinyl with 8 page booklet and download link
19 x 19 cm
German, English
Edition of 200